Dear Mediocrity. . .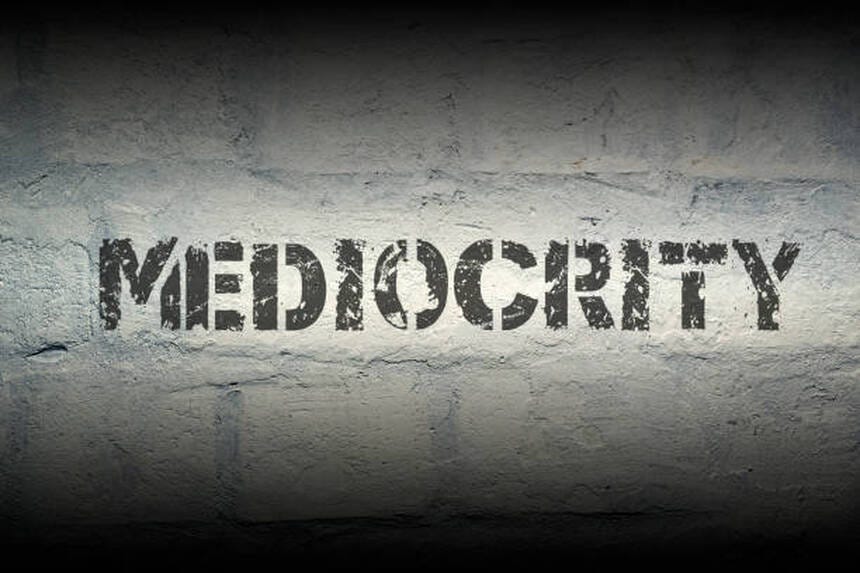 Dear Mediocrity,

Pathetic little man.  You really didn't have a plan.
Lashing out at specters from your bully pulpit lectern.
Did you really think you could hurt me?
 
You sharpened all your knives but could not cut through.
To think you really believed I'd kneel to you?
Nothing could be further from the truth.
 
You've no ground to stand on, your lies reveal all.
Mediocrity on parade, yet you march like you're tall.
Do you really think I care?
 
You're loud, but you are feeble.  Your mind is rather weak.
Never made it above the senses, it's obvious when you speak.
Look in the mirror for proof.
 
I laugh at your attempts, your lack of leadership.
Heartless mediocrity, who couldn't command respect.
Only failure follows fools. 
 
You've been dethroned, defeated, expelled, and unseated.
You say I got my revenge?  I watched you destroy yourself.
You caused your own demise.
 
You really are a jester, a mistake to call you cosmic.
A joke unto yourself, your failure truly seismic.
A mere shadow lacking wit.
 
You rallied up your chorus, a troop of derelict dolts.
Masquerading as important, a crew of dullard colts.
A box of useless tools.
 
If only you were a shaman, you could cure yourself.
You suffer from delusions under your own spell.
You brought shame upon your name playing games.
 
This is the last communique you'll receive from me.  I handpicked you because I had an important lesson to learn.  Jealousy and pettiness, heartless in your ways.  I'll have none of that on my plate.  I've too much love to give, which you could only fake.  Say goodbye for now, I will not be meeting you again.  What you called a friend has let you go, to fall into your world low.  The higher the fewer or so they say.  The lower the many—where you choose to stay. 
 
I've met no greater example of mediocrity, it runs in your family.  Perhaps one day YOU may see the forest through the trees.  You cannot best a stand-up man while groveling on your knees—your primate undeveloped mentality and lack of true spirituality.  You dressed nice, but nobody bought your lies at that price.  Rejected, neglected advice, you crawl across the muddy world with vice.  You are the tie that binds your "self," left behind.  I do not pity fools.  Everything you claim was from me actually came from you.  Look in the mirror old friend, look and behold.  The heartless dark one who walks alone in the cold.

Authentic | Powerful | Warrior